Dear Friend,
We have a lot to share, including the city's Design-Build approach to the new library building, our fundraising status, our Community Campaign, and special thank yous to The Marin IJ, Nugget Markets, and the Larkspur Library.
October 10 City Council Meeting Update on Library
The City Manager outlined an aggressive calendar for designing and building the new library. Primarily funded by the TCF's $5M and the State Matching Grant of $5.2M, the City outlined an accelerated preliminary schedule for designing and building the new library. Key dates include:
Now – Develop criteria architecture and RFQ/RFP documents
July 2023 – Award Design-Build contract
April 2024 – Begin construction
September 2025 – Complete construction and open the new library
The proposed schedule requires the City Council to make a series of decisions between now and December.
To see the presentation used by City Manager Dan Schwarz and Public Works Director Julian Skinner go to: https://www.cityoflarkspur.org/DocumentCenter/View/15854/31-Presentation
To watch the meeting go to:
https://www.youtube.com/watch?v=8uC-eVYQyps&list=PLkVEI8fF85Tr3iAgahkDpWRLVysQoUzTP&index=1
The City Council is also reviewing whether to move city offices to The Commons in a new, separate building, and what to do with City Hall. The next City Council meeting on the library project is scheduled for October 26.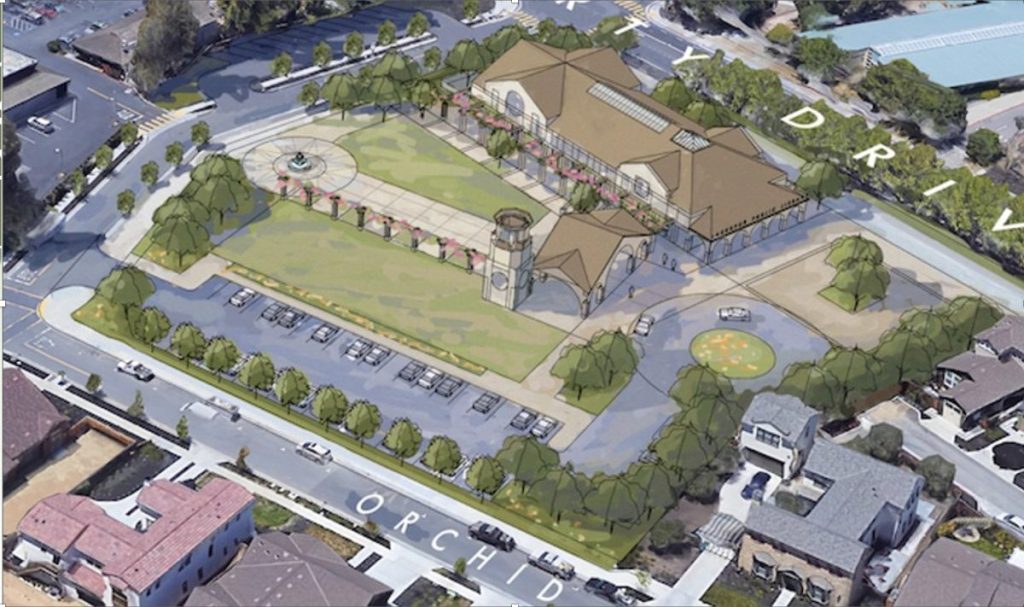 Fundraising
$265,000 Left to Raise
To date, we have raised $4.735M of our $5M end-of-year goal. The recently launched $60,000 Community Match raised an additional $30,236 to date. We held a Donor Briefing on 10/12 with Councilmember Catherine Way as a special guest.

Community Campaign
$60,000 Community Match
Donors who give $500 or more will be matched dollar for dollar up to our $60,000 total. (Fulfilling pledges, or donations already received, will not be matched.) Our Community Match support comes from The Friends of Larkspur Library, the Larkspur Community Foundation, The Tamalpais, Linda & Bill Tichy, Lori Lerner and Terry Berkemeier, and Creekside Neighbors in Memory of Monica Clark. Many thanks to our community match donors. We hope everyone will participate!


"Why I Love Libraries" Art Contest
TCF has launched a "Why I Love Libraries" Art Contest for Marin students grades K-8 to raise awareness of the importance of libraries. We welcome submissions of art, digital art, video, and poetry. Winners will receive special prizes and recognition, and winning artwork will be featured on TCF's official 2022 holiday card, website, and email newsletters! https://thecommonsatlarkspur.org/artcontest/
We have been thrilled by the support we have received from the community, including the Larkspur Library, the Friends of the Larkspur Library, DrawBridge, Larkspur-Corte Madera Schools (Henry C. Hall Middle School, Neil Cummins Elementary, The Cove School, Marin Primary School, St. Patrick School, Bacich Elementary School, Kent Middle School, Marin Country Day School), Masterworks Kids Art school, California Poets in the Schools, Southern Marin Mother's Group, BurritoVille, Toy Crazy, Barnes & Noble, Nothing Bundt Cakes, Judy Hussen DDS, John E Boland DDS, Copperfield's Bookstore, and the Book Passage.
"Libraries are essential creative centers for communities. DrawBridge is delighted to partner with the Commons Foundation to celebrate and nurture a love for reading and creative expression with our youth artists."
— Tracy Bays-Boothe, Executive Director, DrawBridge
Special Thank Yous
Thank you, Nugget Markets, for sponsoring our Marin IJ "Why I Love Libraries" Art Contest advertisement.
Thank you to the Larkspur Library for helping promote the Art Contest and the TCF endorsement on the library website: https://www.ci.larkspur.ca.us/296/Larkspur-Library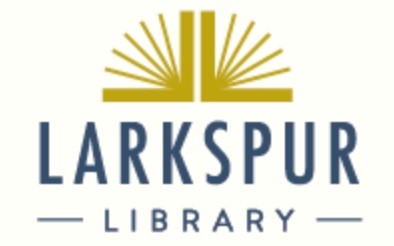 We are grateful to everyone who has donated to build the new library. We are so close! In order to reach our $5M campaign goal by December 31st this year, please consider making a generous tax-deductible contribution now to help us raise the remaining $265,000. There are still matching funds available.
With these extra funds, the city will be able to build phase one and much of phase two at the same time. However, we still need to commit ourselves to raise the remaining $350,000 of our $5M goal by year-end. Please spread the word and help us reach the finish line!
Thank you!,

Joe Jennings
President, The Commons Foundation
Some of Our Art Contest Supporters