and Community Gathering Space
What is a Modern Library?
Modern libraries include all of the functions of historic libraries and have expanded to address community needs for programs and improved physical and virtual access.

A modern library supports everyone in a community by providing…
A fully ADA-accessible facility
Access to diverse programming for all age groups
A facility built to current seismic and fire regulations
An adjacent parking lot
A central location for public meetings
Quiet areas for groups and individuals
A sustainable design and green infrastructure
A flexibility to meet future opportunities
1) Integration and flexible configuration
The open floor plan, with large doors and windows that open for air flow, will have moveable book stacks. It will accommodate study groups, reading programs and popular story-time for kids, as well as technology training workshops for older adults. This design also offers expanded digital access and services plus virtual and in person workshops. All age groups will have space and resources to enjoy day or night.
2) Meeting different community needs
The new library will expand our ability to meet many different communities' needs, including:
Toddler Story Time
Children's Library & Story Time
Teen Center
After School Study Hall & Tutoring
Senior Programs
Materials & Devices for Hearing and Eyesight Impaired
Historical Society Lectures & Displays
Art & Culture Lectures & Displays
Digital Access: Laptops, Hotspots & Free WiFi
Multi-Cultural Programs
Multi-Language Materials
Tech Center & Classes, Entrepreneur Carrels
Meeting Spaces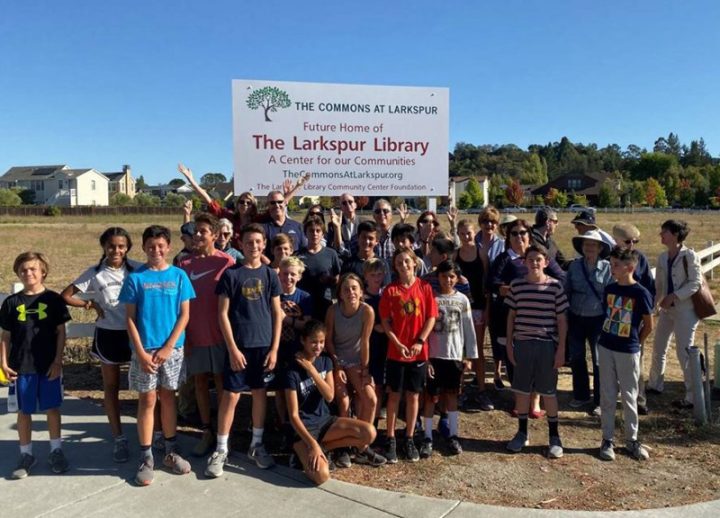 3) A safe community gathering place
The new library is located at the corner of Doherty Drive and Rose Lane. This is to maximize safe access from cross walks, sidewalks, bike paths and the adjacent parking lot.
This beautiful piece of land with iconic views of Mt. Tam, is accessible to thousands of students in nearby schools. The new Library, together with the Lark Theater, will bookend a new cultural corridor for Larkspur.
The Commons will provide library users and non-users a place to meet and enjoy the iconic view of the Lark Theater and Mt. Tam from the Library and the ramada. Designed as a place to meet, sit, talk and enjoy community, it will create a new center for the lower Ross Valley.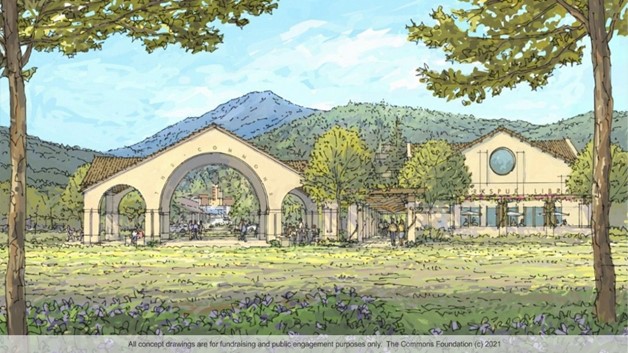 Thanks to our community, we surpassed our $5M goal and raised $5.2M in 2022 which was matched by the California State Library, and now we are getting a new library! Thank you!
We surpassed our initial $5M goal in 2022 and raised $5.2M in private funds, which was matched by a state grant to help fund a new Larkspur library building. However, library grants cannot be used for exterior elements such as landscaping and outdoor meeting spaces. To raise critical funds for these outdoor areas, we are currently embarking on a new fundraising campaign to raise $1M in private contributions, to be used to enhance the exterior spaces surrounding the new library, including features such as patios, walkways, raised beds, arbors, vegetation, amenities for cyclists and pedestrians, inviting seated areas, benches, water features, lighting, and a public square.