Dear Friend,
Thanksgiving is a day of national gratitude and a time to reflect. Historically it was to give thanks for the harvest and all the benefits that flow to us as being part of the American story.
This year, we at The Commons Foundation (TCF) are grateful for our community of support. Together, we have raised over $5M from over 300 supporters and made it possible for the city to build a new Larkspur Library at The Commons! We wish you all a Happy Thanksgiving and want you to know we are thankful for you and your support.
To see our current list of supporters go to: https://thecommonsatlarkspur.org/our-supporters/
TCF "Why I Love Libraries" Art Contest Winners!
Art by Anna Miailovich, St. Patrick School,
First Place prize winner for physical art in the middle school category.
We are thrilled to announce the winners of our "Why I Love Libraries" children's art contest. To view entries from our talented contestants, including a list of our winners, please visit https://thecommonsatlarkspur.org/artcontest/
The "Why I Love Libraries" Art Contest was a huge success with over two dozen entries in all of the categories, and participation from students at St. Patrick School, Hall Middle School, Cove School, Bacich Elementary, Neil Cummins Elementary and Park School. We thank all of our young artists, poets and video creators for their creative effort and enthusiastic support of libraries.
A special thank you to these generous local organizations who have graciously donated prizes for our art contestants: BurritoVille, ToyCrazy, Barnes and Noble, First Street Books, Half Day Café, Nothing Bundt Cakes, M&G Burgers, Victoria Pastry and Emporio Rulli.
We will gather from 3:30 – 4:30 pm on Thursday, December 8, for a special ceremony on the Larkspur City Hall porch with Larky the Larkspur Library mascot. We will hand out awards and prizes to our contest winners, and to any contestant who wants to come celebrate with us! Snacks and drinks will be provided. RSVP by sending an email to jennifer@jgolbus.com.
Larkspur City Hall Porch and Steps
"Why I Love Libraries" Art Contest Awards Event 3:30-4:30 PM
TCF Donor Event 4:00-5:00 PM, Wednesday December 8
All Are Welcome!
TCF Supporter & Special Announcement Event

Please join us on Thursday, December 8, starting at 4 pm for the TCF Supporter Event and Special Announcement at City Hall. TCF will be hosting a gathering to say thank you to TCF supporters. I am stepping down as President at the end of this year after launching TCF in 2018 and successfully raising over $5M. TCF will announce and introduce its new president at the event and its plans for continuing to support the new Larkspur Library at The Commons.
This gathering will be outdoors for the health and safety of all. Please join us.
Giving Tuesday
Giving Tuesday is the Tuesday after Thanksgiving and marks the beginning of the holiday season. It is a special globally recognized day in which people get to extend their gratitude and pass their blessings on to others by supporting the causes they believe in locally, nationally, and internationally.
On Giving Tuesday, November 29, TCF will send out an email request for your support for the new library. If you can, please donate toward the new library. Gifts of all sizes are welcome. Thank you!
If we can leave you with a thought for Thanksgiving and the coming end of the TCF Capital Campaign, we would like to call your attention to what Henri-Frédéric Amiel wrote: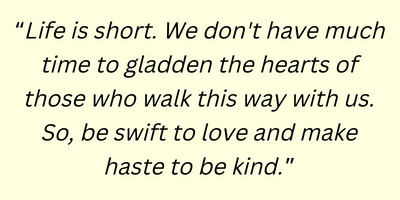 Wishing you all a very joyful and healthy Thanksgiving,

Joe Jennings
President, The Commons Foundation
Some of Our Art Contest Supporters
Art by Lily Borri, Hall Middle School, First Place winner for digital art.