The Commons Foundation
October 2021 Newsletter
Dear Friends,
We are now at a new milestone in the process to raise enough funds to build Phase One, a 5,000 SF new modern library for Larkspur at Rose Lane. We would like to update you on the relationship between City Council and the impact they will have on our fundraising process and progress.

Good News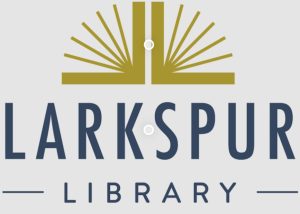 This summer had a series of events that have the potential to accelerate the funding and building of a new library: the State has a Matching Grant program in its 2021-22 Budget; the State has also awarded a $1M infrastructure grant to the Larkspur Library, which will be released in phases, and whose details have not yet been released; the City has announced that it needs to move out of City Hall for safety reasons; and the City Council appears to be concluding that the Library will not move back into City Hall after/when it is renovated.
City Progress and How You Can Help
The City has a set of challenges to work through to decide how, and when to move all government functions and the Library out of City Hall. During this process we urge Library supporters to:
Support the City's process to solicit community input on the future of City Hall and the Larkspur Library. (Recognize that the new Library can be accelerated because it is not intended to move back into City Hall later.)
In the interest of public safety, support an early City Council decision and schedule on moving all of the staff and services out of City Hall. Inherent will be a temporary office and library space solution that the City can move into rapidly, and a long-term solution for the library.
Encourage the City and all interested non-profits (The Commons Foundation, the Larkspur Library Foundation, Friends of the Larkspur Library, Larkspur Community Foundation) to consolidate all available public and private funds to maximize the State Grant Application due in February 2022. (For more information go to: www.library.ca.gov/grants/infrastructure/)
We hope that the State Grant process will help clarify several elements of the City's strategy for the temporary and long-term location and building for the new Library: where, what type, size, and estimated cost/square foot for the permanent building.
Please support the City Council's process to solicit public input and come to a timely set of decisions regarding the Library and City Hall. Attend the October 20 Council Meeting Zoom, and future meetings, where the City Hall issue may be on the agenda and provide your support for getting public input, resolving the issues, and getting a timetable and plan for moving and building the new Library.
City Council Meeting:
Wednesday, 6:30 PM, October 20th
As of the writing of this newsletter we have raised nearly $1,800,000 in cash and pledges for the Capital Campaign.
We want to thank Compass Realtors' McArthur-Love Team, Tina McArthur and Victoria Love, for their $1,000 per home sold in Larkspur, Greenbrae, and Kentfield donations to the Capital Campaign. Tina and Victoria were Seed Donors, and Tina is a Major Donor to the Campaign personally. Thank you, Tina and Victoria, for your support.
We have added four new Capital Campaign Ambassadors and Champions since July to help us with our campaign outreach:
Barbara Friday, Ambassador
Sally Bertuccelli McDonough, Champion
Dyan Pyke, Ambassador
Mimi Sardou, Champion
During the fundraising process, Leadership Gift donor prospects have expressed concerns about whether the City would put funds into the project; move the library out of City Hall; or permanently locate it at Rose Lane; and whether Larkspur Library non-profit support groups would pool their funds for the new building.
The developments over this summer have potentially addressed the prospective donor's City-related issues. As the City goes through its process, these major obstacles will likely be removed for the Leadership Gift phase of the Campaign.
We are also hoping that recent actions by the Friends of the Larkspur Library in increasing their funds committed to the Capital Campaign will be followed by other Larkspur Library non-profits making commitments to the new building campaign who have legacy gifts associated with building a new library.
In the Leadership Gifts phase of the campaign, TCF is seeking donors who can make transformational gifts to build the library. This means donations in the $50,000-$1 Million plus range that can be paid over the next two years. It is essential to lock down 80% or $4,000,000 of the funding before commencing a Community Campaign for smaller donations to raise the last $1M of the campaign.
TCF has two short term goals:
Raise as many funds as possible to include in the City's State Grant Application. This rare opportunity offers a way of potentially getting matching funds for funds raised between now and the end of the year; and
Raise $4M of the overall Phase 1 $5M goal before we launch our community giving program in 2022.
TCF continues fundraising toward its goal of $5,000,000. If you are interested in discussing a potential Leadership Gift, or if you and a circle of friends can band together and make a Leadership Gift, please contact:
Joe Jennings, TCF President, joejennings@thecommonsatlarkspur.org
Serena D'Arcy-Fisher, TCF Fundraising Counsel, serenamdarcyfisher@gmail.com
If we focus on our fundraising goals and galvanize public support for the City's decision-making process now, we have a unique opportunity to leverage funds from a range of public and private sources and have the new library built sooner. This is the time when we all need to work together to make it happen.
We welcome your inquiries and support.  Thank you!
Joe Jennings
President
The Commons Foundation
The Commons Foundation
www.thecommonsatlarkspur.orgorg
Post Office Box 846, Larkspur, CA 94977
TCF EIN#: 47-4561272