Winners announced in library art contest
LARKSPUR
The Commons Foundation has announced the winners of its youth art contest that was established to raise awareness of the nonprofit's capital campaign for a new city library.
The contest, whose theme was "Why I Love Libraries," involved submissions from elementary and middle school students. The categories were physical art, digital art, video and poetry.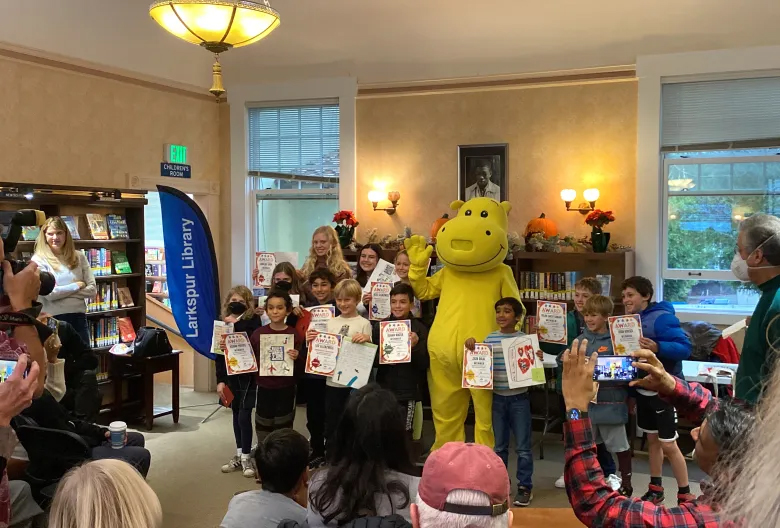 The winners for physical art were Zain Dalal, a first-grader at Cove School; Eloise Miailovich and Keenan Paredes, third-graders at St. Patrick School; Nicholas Castanheira, a fourth-grader at Neil Cummins Elementary School; Anna Miailovich, a sixth-grader at St. Patrick; and Cove School fourth-graders Ryan Bokser, Caleb Hess and Dylan Christensen.
Lily Borri, an eighth-grader at Hall Middle School, won the digital art category. Rohan Wadia, a third-grader at Bacich Elementary School won the video category. Tilden McMonsef, a second-grader at Park School, and Caroline Gron, a seventh-grader at Hall Middle School, won the poetry contest.
Honorable mentions went to Henry Weil, Maya Bletnitsky, Isaiah Weil, Julian Bletnitsky, Heidi Ellenzweig and Leo Ellenzweig.
The honors were awarded at a ceremony Thursday at City Hall. Submissions are online at thecommonsatlarkspur.org/artcontest.