Join us at the Larkspur Parade on July 4!
Dear Friend,
The Commons Foundation and our supporters will be marching in the Larkspur Fourth of July Parade! We invite you to watch for us as we walk through Larkspur. Our goal is to raise awareness for funding and building our new library!
"Larky", the Larkspur Library mascot will lead our way, along with a Support The New Larkspur Library banner.
The parade begins at Redwood High School at 10:30am sharp, then runs along Doherty Drive, left on Magnolia Avenue to Redwood Drive/Tamalpais Drive, and ends at Corte Madera Town Center.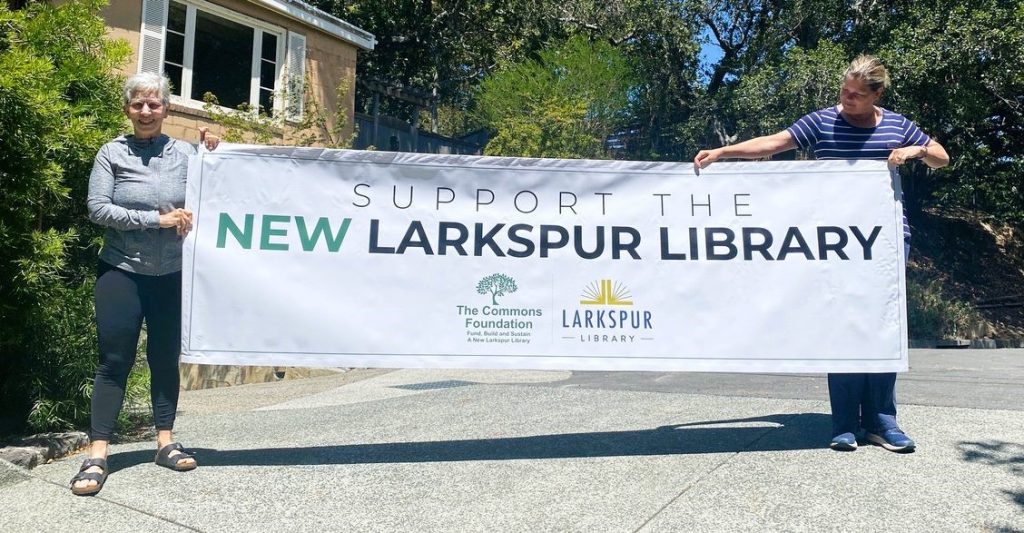 Lori Lerner & Kathy Green with the banner being used in the Larkspur 4th of July parade.
We hope to wave to you as we walk to celebrate our progress and raise awareness for the funding and building of our new library! Wishing you all a Happy Independence Day.
Sincerely,
Joe Jennings
President, The Commons Foundation
PS: Be sure to visit our new website at 
thecommonsatlarkspur.org
.